Thursday, January 27th, 2011
Thanks in advance for reading!
I'm currently looking for photo or video editors to help finish a budding Viral Video that I have been working on.
For those that don't know, I spent the last year hitchhiking around the USA meeting oodles of people and having a hoot of time.
To finish off the fun, I started taking photographs of myself with people as I hitched from LA to Maine and got close to shooting myself with a thousand people… Short preview below that I made last year to recruit people to be in my movie!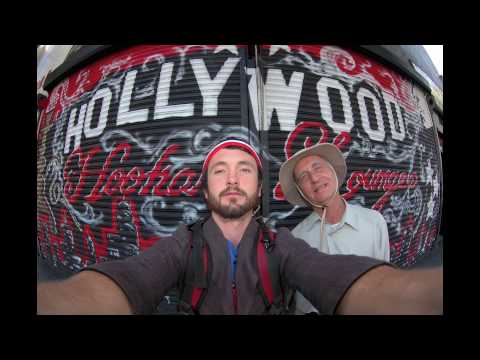 The photographs turned out awesome!!!
I have spent A LOT of hours editing the photographs, but to speed up the process…
I am looking for someone/people/a small army to help edit the 3000 photographs that I have for basic exposure issues.
Even if you can only edit 100 photographs (could take an hour or a little more depending on your experience) that would help.
Skills you must have:
*Basic Photoshop skills
*A computer with internet access so I can send you the photographs
*An hour or more to help
Pluses You Might Have:
*Knowledge of Final Cut Pro (for when I get to the video stage)
*Knowledge of Youtube and Social Media
*Be A Totally Awesome Dude/Dudette
This is not a paying gig, but I will offer you a spot in the credits AND if you help out a lot, then compensation can be worked out.
Let's rock it!
Thanks for your continued support!!!
Rock the world,
Benjamin