The Journey…so Far.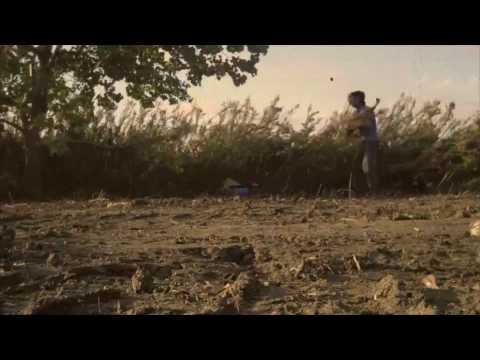 I made this video from Austin, Texas for my friends and family.  It has thousands of photographs and video from my journey so far.  
"A journey is best measured in friends and not miles." – Tim Cahill
The Beginning.
I started practicing hitchhiking in May of 2009.  I lived in Farmville, Virginia then.  I would hitchhike to cities about an hour away and stay for a week or so before returning.  I would practice the basics of hitchhiking; catching rides, finding a place to sleep, and meeting new people.  I met some awesome and interesting folks:polyamorists, a street singer, and was given an iPhone.  A month later, with my house rented and my belongings all donated, trashed, sold, or crammed into my car, I hitchhiked out of town.
Family Time: New Jersey & Michigan.
The first two months I spent most of my time with family.  I hitched north up to New Jersey to celebrate my cousin's high school graduation and spent three weeks with my Nana and Papa.  We sipped tea and talked about the world.  She tried to convince me not to hitchhike, but failed.  I then thumbed a ride to Michigan, where I grew up.  I spent over a month visiting family, old friends, and making new friends.  I danced at myfriends wedding along Lake Michigan and helped move my grandparents to Michigan.  
As it was time to leave, I was torn between heading West and heading to the Northeast.  Do I see changing leaves or hit the mountains before it gets cold?  
Peepin' Leaves: Northeast.
The Northeast won.  I hitched through Ohio, Scranton, PA, Oneonta, NY, and up to Burlington, VT.  Staying in the hometown of Dunder Mifflin, crashing on the couch of a rock band, and swimming in one of the most beautiful lakes in the world.  Then through the White Mountains of New Hampshire, till I hit Portland, Mainefor a week.  Boston topped out my Northeast experience.  Leaves of all different colors danced and jiggled, so did activist street bands.  As the temps started to get cold though, it was time to head south.
Wandering in NOLA.
It snowed when I headed back to Scranton to revisit some friends.  Ahhh!  To the South, it is.  Back throughBaltimore,  Virginia and North Carolina, I am inspired to head to New Orleans for Halloween festivities.  A four day marathon hitch ended in Bourbon Street as millions crowded the streets in all sorts of costumes (check the video!).  I stayed longer than I planned and fell in love.  The colors, friendliness, and fun of the city drew me in.  But the West was still calling.
Go West: Austin, the Oil Capitol, and So Cal.
I spent a month in Austin, Texas sleeping in a broken down van at the Dixie Ranch and hanging with a smart and open group of folks.  Thanksgiving involved a lot of turkey with all the fixin's with other Couchsurfers.  After Austin, I navigated the tumbleweeds of West Texas and on Christmas Eve met a bunch of folks, whom got me a hotel room.  We shared much different views on life and shared the night bonding "human-style" in the self-proclaimed 'Oil Capitol of the USA.'  After visiting my great aunt Betty in Yuma for a few days, I finishedthe year tipping my toes in the Pacific Ocean outside of San Diego.  Since then, I have been exploring Southern California.  Spending time in San Diego, the wine country of Temecula, and amid the mansions of Orange County.  
Where Next?
Whom knows where I will be headed next…. Follow the Journey here.
*****************
Bests and Worsts of the Journey… So Far.
The Beginner's Guide to Create Our World.
 "This world is but a canvas to our imagination." Henry David Thoreau